UMH Master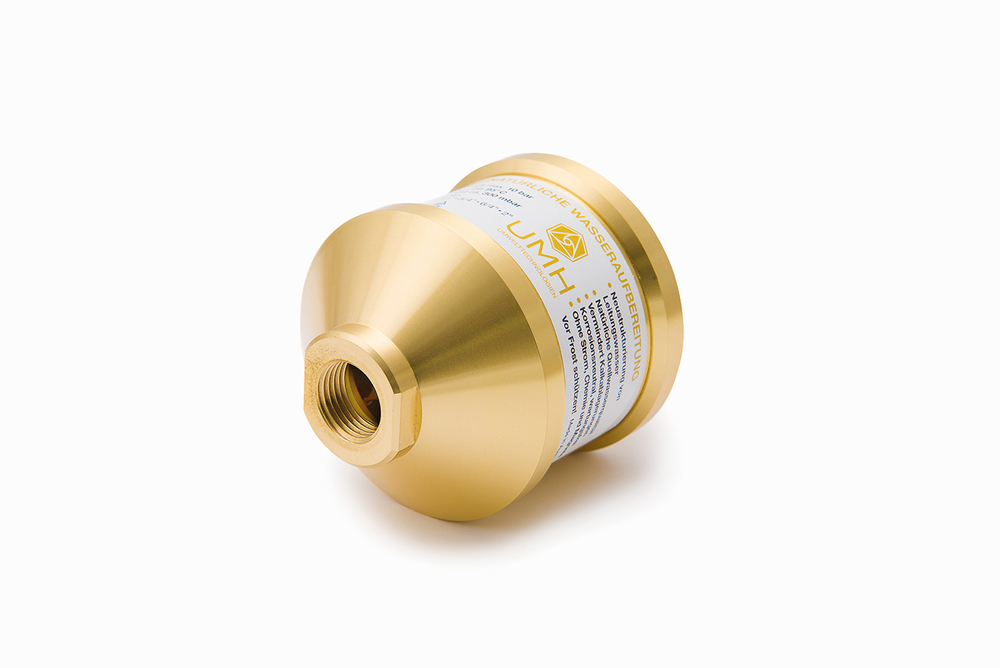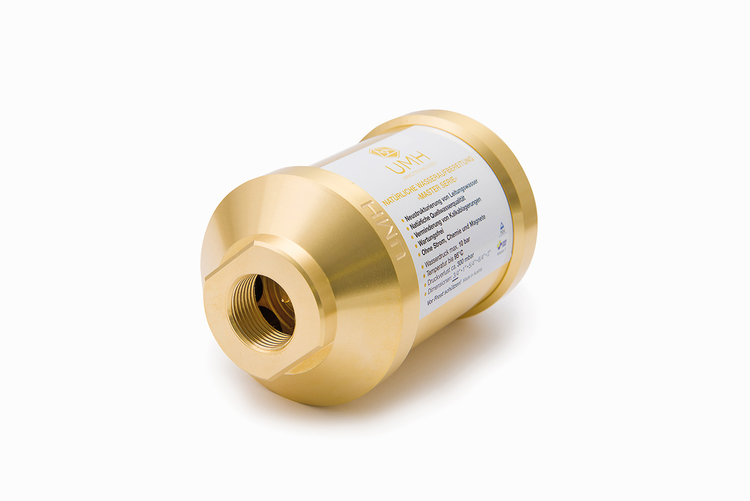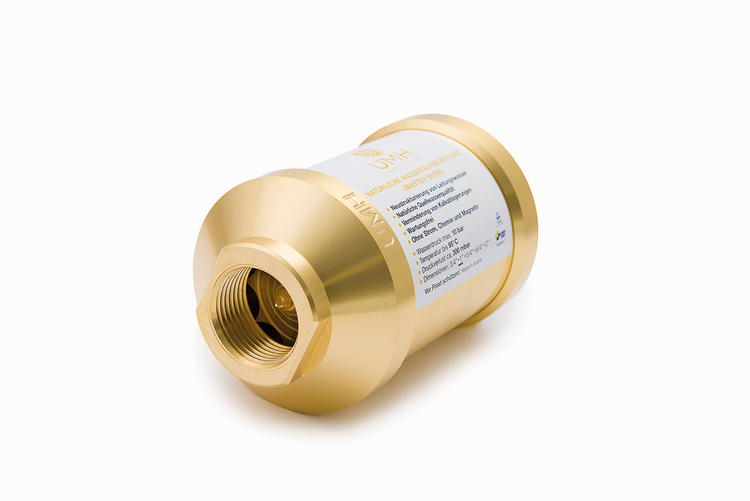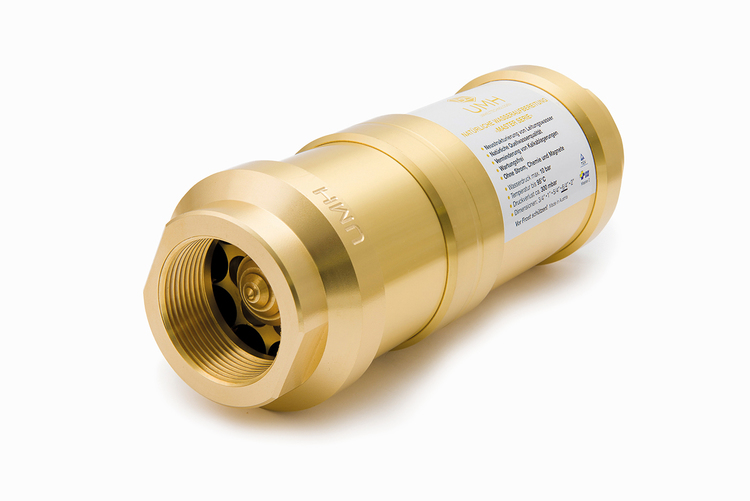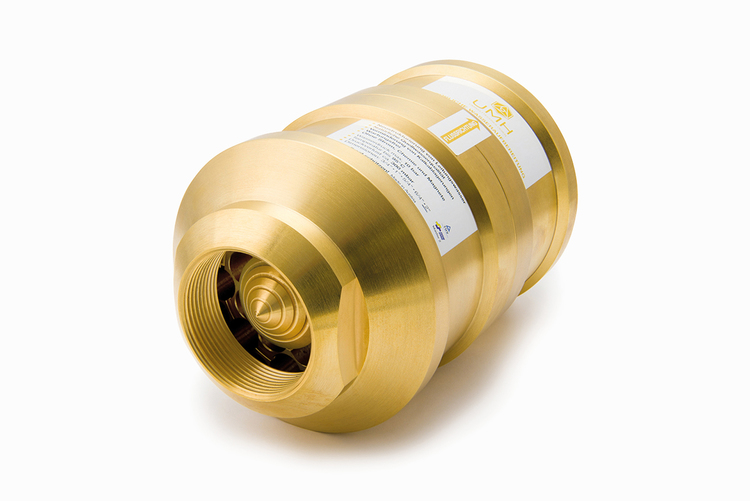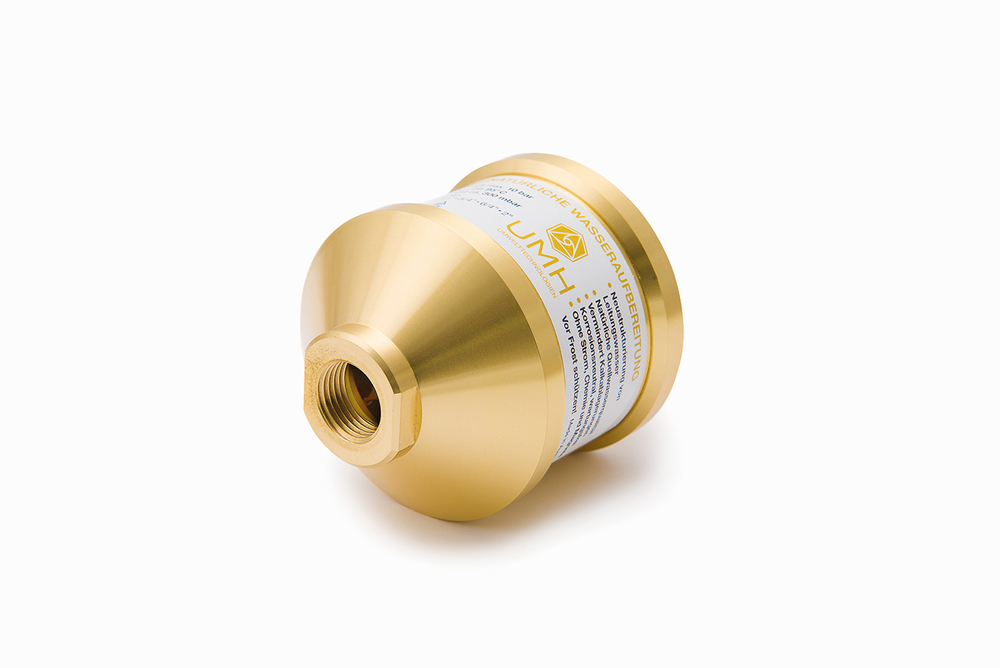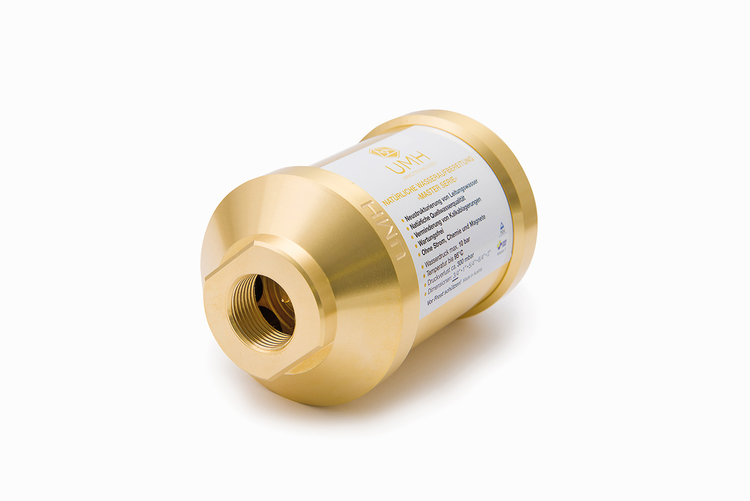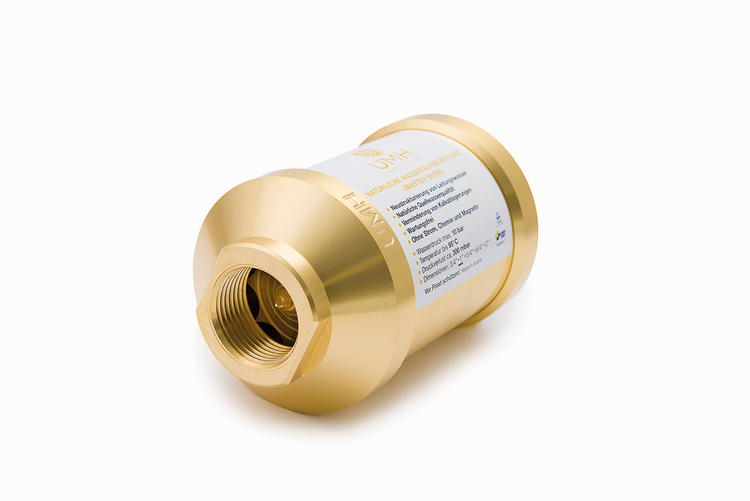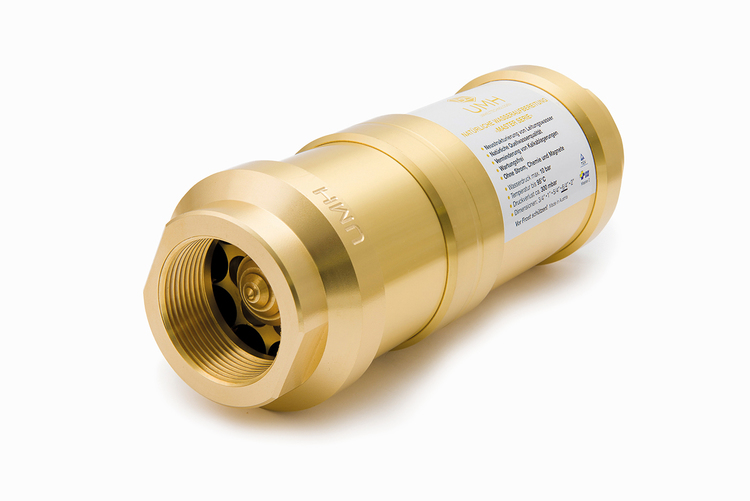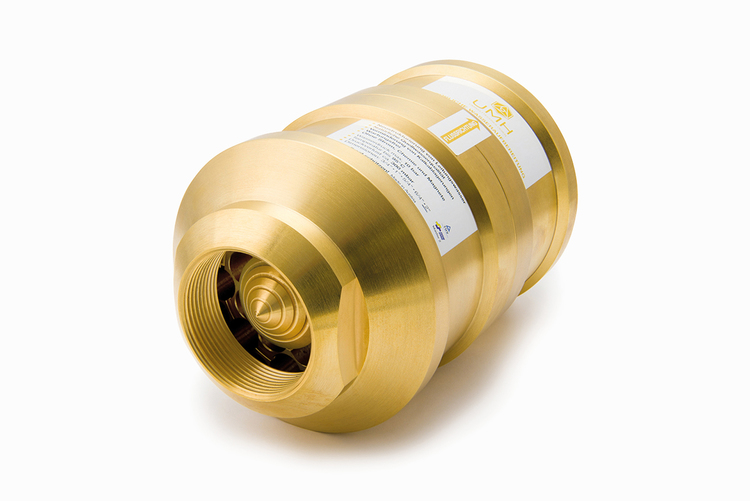 UMH Master
UMH Master is the real original device of UMH from which the energy spectrum of all other devices derive. We recommend this device in combination with water filter systems for full-spectrum revitalisation.
The device is made of brass and equipped with a special gemstone composition. In addition, a hyperbolic flow cycle and hand-made vials ensure a highly stable energy field.
Areas of application: drinking water filters, reverse osmosis systems, aquariums, circulation pumps, water ionisers.
Advantages:
- Removes pollutant frequencies
- Improvement of the cellular water absorption and of the capacity to assimilate nutrients
- Crystalline spring water structure
- Stable bioenergy
- Transfer of anabolic energy when drinking, bathing and showering
- Noticeably softer and fresher taste
Size: 1/2 "
Material: brass
Length in mm: 104.7
Ø in mm: 79
Flow rate l / min: 25
Pressure loss in mbar: 300
Weight in kg: 2,1
For faster flow rate UMH Master is also available in larger sizes. Please refer to data sheet for further information.